Orange Garlic Roasted Potatoes
by
, Updated April 4, 2017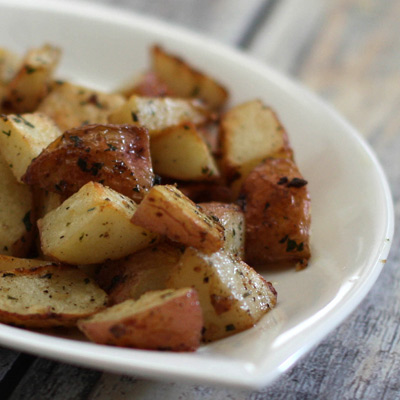 These roasted potatoes are made with a hint of citrus for a refreshing herb and garlic potato recipe.
Prep Time: 12 minutes
Cook Time: 40 minutes
Total Time: 52 minutes
Ingredients:
Instructions:
Preheat oven to 425 F.
In a large bowl, combine the olive oil and seasonings; add potato wedges and toss to coat thoroughly.
Transfer the potatoes to a baking sheet. Bake until crisp and brown, turning once, about 30 to 40 minutes.
Serves 4.

More Potato Recipes
Country Fried Potatoes
Easy Stuffed Potato Wedges
Parslied New Potatoes

Vegetable Recipes Index




Site Search