Sweet Potato Recipe
by
, Updated April 4, 2017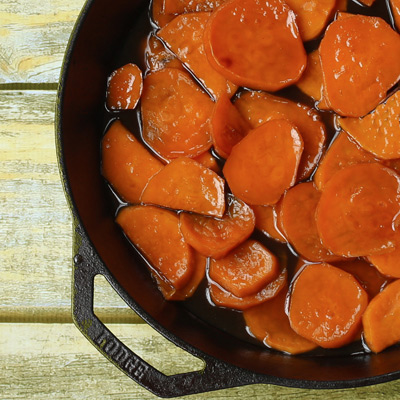 This Pennsylvania Dutch sweet potato recipe is simple but delicious. Serve these sweet potatoes with ham or pork for a fabulous family dinner.
Prep Time: 18 minutes
Cook Time: 1 hour 10 minutes
Total Time: 1 hour 28 minutes
Ingredients:
Instructions:
Heat the oven to 350 F.
Cut the peeled sweet potatoes in crosswise slices about 1/2-inch thick.
Arrange the sweet potato slices in a buttered 2-quart baking dish. Combine the remaining ingredients and pour over the sweet potatoes.
Cover tightly and bake for 40 minutes. Uncover and bake 30 minutes longer, or until potatoes are fork tender.
An old Pennsylvania Dutch recipe - a simple but delicious dish.
Serves 6.

More Sweet Potato Recipes
Easy Sweet Potato Recipe
Mashed Sweet Potatoes
Vegetable Recipes Index

Site Search