Hash with Ham and Potatoes
by
, Updated April 4, 2017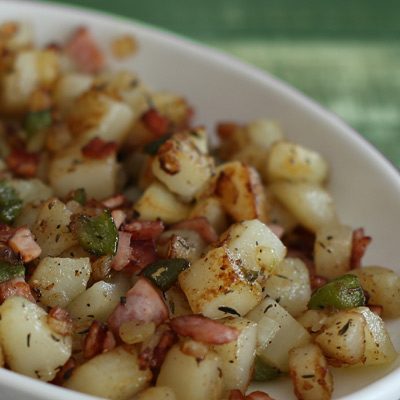 Use leftover potatoes and ham for this flavorful hash recipe. Serve with scrambled eggs or omelets for a special breakfast treat.
Prep Time: 12 minutes
Cook Time: 15 minutes
Total Time: 27 minutes
Ingredients:
Instructions:
Melt butter in a large skillet over medium low to medium heat. Add remaining ingredients; mix well.
Cook the hash until well browned, stirring frequently.
Serves 4.

More Hash Recipes
Golden Hash Brown Potatoes
Baked Potato Casserole With Bacon

Vegetable Recipes Index




Site Search