Cabbage and Vegetables
by
, Updated April 4, 2017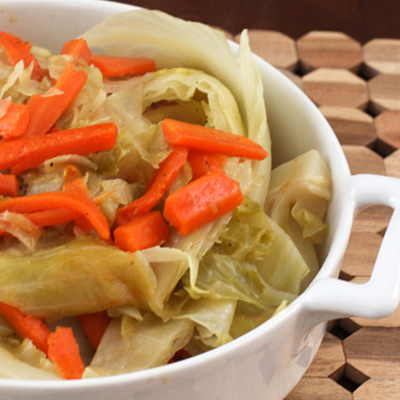 This easy vegetable dish is a boiled dinner without the meat. Serve with ham or corned beef for a fabulous meal.
Prep Time: 15 minutes
Cook Time: 1 hour
Ingredients:
Instructions:
Put carrots in the bottom of a Dutch oven or large saucepan. Place the cabbage wedges over the carrots, then put the potatoes and onions around the cabbage wedges. Add butter to the vegetables, then sprinkle with salt and pepper. Add the vegetable broth or water.
Bring to a simmer; cover, reduce heat to low, and simmer for 1 hour.
Serves 6.

Serves 6.

Vegetable Recipes Index
Site Search