Eggplant Casserole
by
, Updated April 4, 2017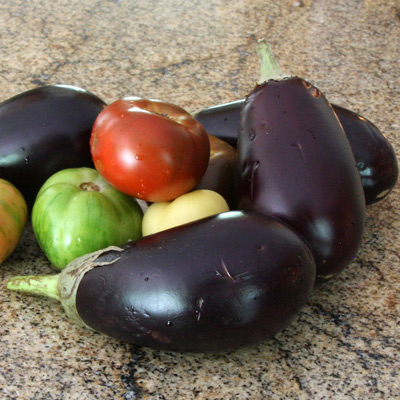 This eggplant casserole is made with fried sliced eggplant and a cooked tomato sauce mixture with a topping of Parmesan cheese. The recipe is easily doubled.
Prep Time: 15 minutes
Cook Time: 45 minutes
Total Time: 60 minutes
Ingredients:
Instructions:
Heat the oven to 350 F.
Put the tomatoes, sugar, and garlic in a saucepan and cook, covered, while preparing the eggplant.
Peel and slice eggplant. Coat a skillet with olive oil and fry the eggplant until slightly browned and tender.
Drain the eggplant on paper towels.
Place layer of eggplant in casserole dish; spoon part of tomato mixture over it; sprinkle with Parmesan cheese.
Continue until all ingredients are used.
Top with Parmesan cheese.
Bake for 20 to 30 minutes, until casserole is bubbly.
Serves 4.

Vegetable Recipes Index