Corn au Gratin
Updated April 4, 2017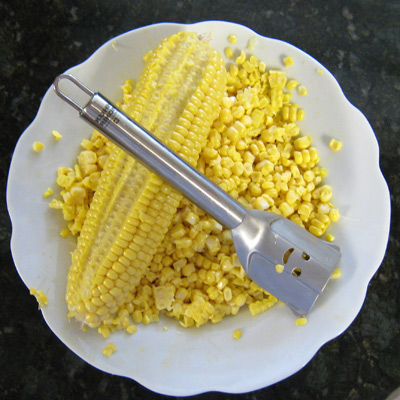 This corn recipe is a baked mixture of corn, rice, egg, green bell pepper, bacon, and Cheddar cheese. This flavorful corn casserole is a delicious side dish for any family meal.
Prep Time: 15 minutes
Cook Time: 25 minutes
Total Time: 40 minutes
Ingredients:
Instructions:
Heat the oven to 400 F.
Mix together beaten egg yolks and corn.
Saute onion and green pepper in shortening or butter until softened; add to egg and corn mixture.
Lightly fold in cooked rice.
Place half the mixture in a baking dish, add 1/4 cup of cheese, salt, and pepper, and then remaining corn mixture.
Cover with remaining shredded cheese.
Dust with ground paprika and lay strips of bacon across the top.
Bake the casserole for 20 minutes, or until bacon is cooked.
Serves 6.
Recipe adapted from "The Foxfire Book of Appalachian Cookery"

More Corn Recipes
Scalloped Corn
Corn Cakes


Vegetable Recipes Index

Site Search