Baked Corn Casserole
by
, Updated April 4, 2017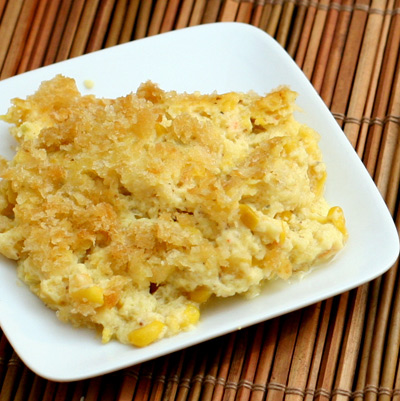 This corn casserole is a family favorite, made with cracker crumbs, cheese, and an egg. Feel free to leave the chopped bell pepperr and onions out of the mixture. It's great with or without them.
Prep Time: 15 minutes
Cook Time: 55 minutes
Total Time: 1 hour 10 minutes
Ingredients:
Instructions:
Preheat oven to 350 F.
Combine all ingredients in order given; mix until well blended. Pour into greased 2-quart ovenproof casserole.
Bake for 50 to 60 minutes.
Serves 6.

More Corn Recipes
Corn au Gratin
Corn Cakes

Vegetable Recipes Index

Site Search