Grilled Portobello Mushroom Caps
by
, Updated April 4, 2017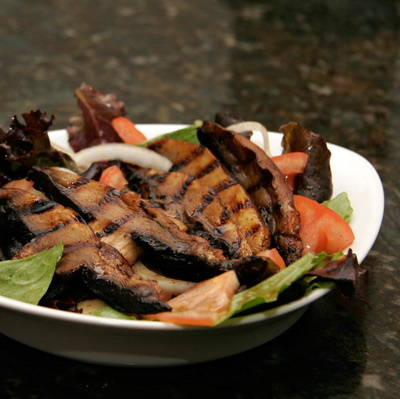 Big portobello mushrooms are grilled with a little oil and garlic. These would make a great sandwich, or build a salad around them.
Prep Time: 5 minutes
Cook Time: 10 minutes
Total Time: 15 minutes
Ingredients:
Instructions:
Wipe the mushroom caps clean with a damp towel.
Combine the olive oil and garlic and brush the mixture over the mushroom caps.
Season the mushrooms with salt, freshly ground black pepper, and thyme.
Grill or broil the mushrooms until tender, approximately 7 to 9 minutes, depending on size.
Serves 2 to 4.

More Mushroom Recipes
Casino Stuffed Mushrooms

Vegetable Recipes Index

Site Search