Soft Molasses Cookies
by
, Updated June 30, 2017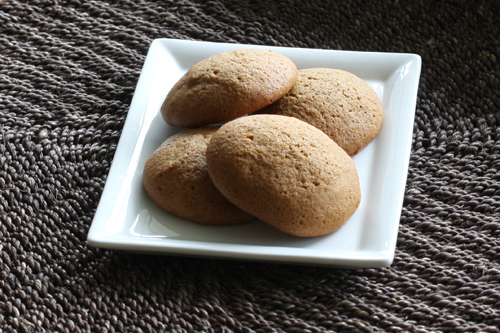 These molasses cookies are soft and delicious, and they're so easy to make and bake. The batter for these molasses cookies is not stiff, but the cookies bake nicely and spread very little.
Prep Time: 12 minutes
Cook Time: 11 minutes
Total Time: 23 minutes
Ingredients:
Instructions:
Grease baking sheets or spray with baking spray; heat oven to 375 F.
Combine the flour, cinnamon, salt, ginger in a bowl.
In a mixing bowl, beat sugar with eggs until well blended. Add cooled melted shortening and beat for about 1 minute longer. Beat in the molasses and the water and baking soda mixture. Stir in the flour mixture until smooth.
With a cookie scoop or tablespoon, drop onto the prepared baking sheets, leaving about 2 to 3 inches between each cookie. I baked these without chilling the dough, but the batter could be prepared a few hours in advance and chilled before baking.
Bake for 10 to 12 minutes, until set and firm.
Makes 2 to 2 1/2 dozen 2-inch to 3-inch cookies
Site Search