Pasta Salad
by
, Updated September 5, 2017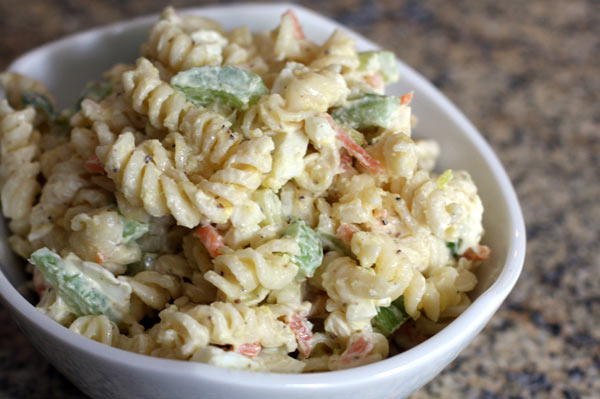 Mayonnaise makes this a creamy, delicious pasta salad. I used rotini in this salad, but macaroni, fusili, or other small pasta shapes could be used as well.
Related:
Pasta Salad With Ham and Peas
Prep Time: 20 minutes
Cook Time: 10 minutes
Total Time: 30 minutes
Ingredients:
Instructions:
Combine pasta, eggs, celery, onion, carrot, vinegar, sugar, mustard, and 3/4 cup of mayonnaise. Add more mayonnaise, as needed, and add salt and pepper, to taste.
Serves 6

More Salads
Pasta Salad With Bacon
Mom's Potato Salad
Chicken Pasta Salad


Site Search