Buttermilk Pancakes
by
, Updated April 25, 2017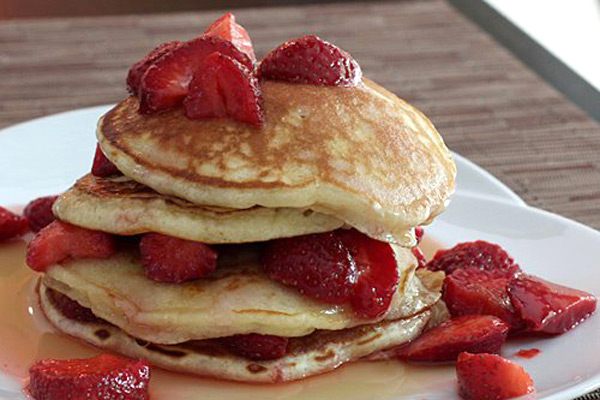 These buttermilk pancakes are easy to prepare and a snap to cook for a weekend breakfast or brunch. Beaten egg whites lighten these flavorful buttermilk pancakes, and butter and syrup make them absolutely delicious!
Prep Time: 10 minutes
Cook Time: 10 minutes
Total Time: 20 minutes
Ingredients:
Instructions:
In a bowl, combine the flour, salt, and baking soda. Gradually stir in the buttermilk, blending well. Stir in the melted butter.
Beat egg yolks and mix into the batter until blended.
Beat egg whites until stiff; using a folding motion, mix the beaten whites into the batter.
Rub a skillet or frying pan with shortening or butter. Place over medium heat and pour batter onto the pan in small rounds. Cook until surface bubbles and bottoms are browned. Turn and brown the other side.
Serve with butter and syrup.
Serves 6

Calories per serving:

250
Site Search