Breakfast Casserole With Sausage
by
, Updated April 25, 2017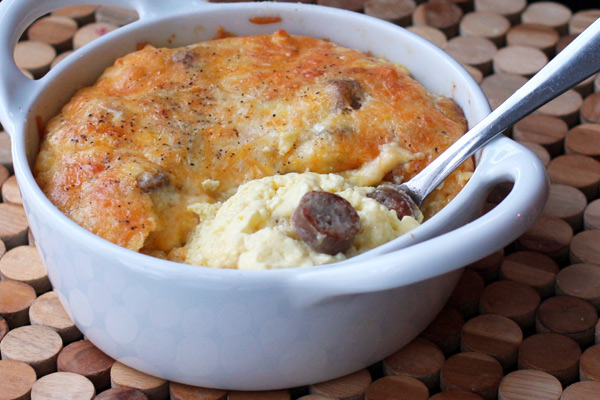 Use mild or hot breakfast sausage in this great tasting breakfast casserole recipe. The casserole is an excellent choice for a weekend breakfast or brunch, or make it for a holiday morning.
Prep Time: 15 minutes
Cook Time: 45 minutes
Total Time: 60 minutes
Instructions:
Heat the oven to 350 F.
Butter a 2 1/2- to 3-quart baking dish.
Spread bread with the butter; cut into cubes and arrange in the bottom of the prepared baking pan.
In a large skillet, crumble the sausage and brown or brown the links, stirring, until no longer pink. Drain well and sprinkle over the bread in the baking pan. If using sausage links, slice into small pieces.
In a bowl, whisk the eggs with the milk until well blended. Whisk in the mustard, salt, and pepper. Stir in the cheese. Pour over the sausage layer.
Bake for 45 to 50 minutes, until browned and set.
Serves 6

Calories per serving:

445
Site Search