Spiced Bread Pudding With Vanilla Sauce
by
, September 5, 2017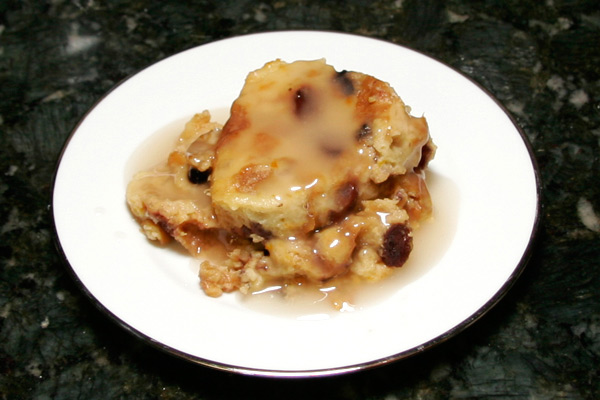 This spiced bread pudding is served with a wonderful vanilla sauce. This is a delicious bread pudding to make for a special dessert or weekend treat.
Prep Time: 20 minutes
Cook Time: 30 minutes
Total Time: 50 minutes
Ingredients:
Sauce
Instructions:
Heat oven to 375 F.
Butter a 9- x 13-inch baking dish or spray with baking spray.
In a bowl, combine the beaten eggs, 1 1/2 cups sugar, 1 teaspoon vanilla, 1/2 cup of butter, and the sweetened condensed milk. Beat with an electric mixer until well blended. Beat in the hot water until well mixed.
Tear the bread up into small pieces and put in the prepared baking dish. Pour the egg mixture evenly over the bread. Sprinkle with the cinnamon and chopped pecans.
Bake for 25 to 30 minutes, or until set. Let stand for about 10 minutes before serving.
Sauce:
In a saucepan, combine flour and sugar. Add the butter, milk, and vanilla and cook, stirring, until slightly thickened. Serve warm over bread pudding.
Serves 12
Site Search