Blue Cheese Burgers
by
, Updated April 25, 2017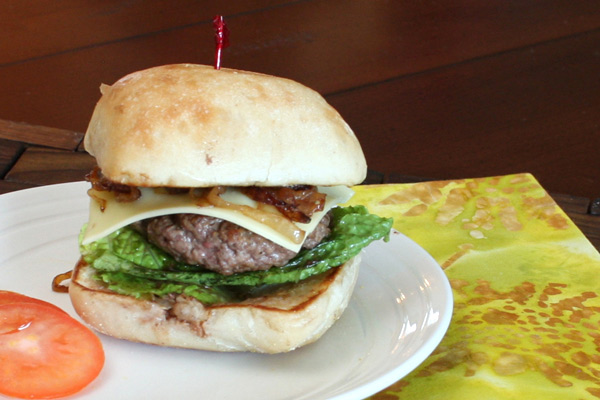 Serve these flavorful blue cheese burgers with sliced tomatoes, onion, pickles, and your favorite spreads and toppings. Delicious blue cheese burgers to be broiled or grilled.
Prep Time: 10
Cook Time: 12 minutes
Total Time: 22 minutes
Ingredients:
Instructions:
Combine the ground beef, onion, blue cheese, Worcestershire sauce, and salt. Shape into 8 hamburger patties.
Broil or grill the burgers for about 5 to 6 minutes on each side, or until cooked to desired doneness.
Serve with sliced onions, pickles, sliced tomatoes, and your favorite condiments.
Serves 6

Calories per serving:

314

Similar Recipes
Turkey Burgers
Ultimate Hamburgers
Italian Style Cheeseburgers
Italian Hamburgers
Site Search