Basic Blondies
by
, Updated April 25, 2017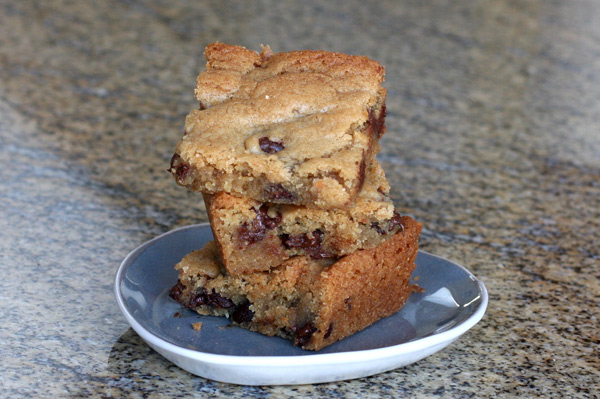 These brownies are easy to make and delicious, made with brown sugar, butter, and chocolate chips. Make these delicious blondies for a game day snack or weekend treat.
Prep Time: 10 minutes
Cook Time: 23 minutes
Total Time: 33 minutes
Ingredients:
Instructions:
Heat oven to 350 F.
Grease and flour an 8-inch square baking pan.
In a small bowl, combine the flour, baking powder, soda, and salt. Set aside.
In a mixing bowl, whisk or beat butter and brown sugar together until smooth and well blended. Beat or whisk in the egg. Stir in the dry mixture until blended. Stir in the chocolate chips and nuts, if using. Spread in the prepared baking pan.
Bake for 20 to 25 minutes, until set. Cool in pan on a rack.
Note: Watch these brownies carefully, they can overcook quickly.
Cut into squares.
Makes 16

Calories per serving:

184
Site Search