Basic Zucchini Bread
by
, Updated April 25, 2017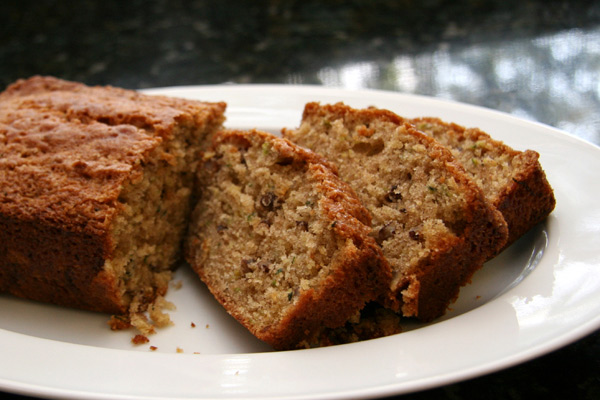 This zucchini bread is spiced with vanilla and filled with chopped pecans and optional raisins. This recipe will make 3 loaves of zucchini bread.
Prep Time: 15 minutes
Cook Time: 45 minutes
Total Time: 1 hour
Ingredients:
Instructions:
Grease and flour two 9-by-5-by-3-inch loaf pan.
Heat the oven to 350 F.
Blend the eggs with the sugar and oil until smooth.
Combine the flour, baking soda, salt, cinnamon, and baking powder in a mixing bowl. Stir the egg mixture into the dry ingredients just until blended. Fold in the zucchini, pecans, and raisins, if using. Fill the prepared pans about half full.
Bake for 40 to 50 minutes, until a toothpick inserted in the center of the loaf comes out clean.
Makes 2 loaves.
Calories per serving (based on 14 slices per loaf): 235
Site Search