Baked Yellow Eye Beans
by
, Updated April 25, 2017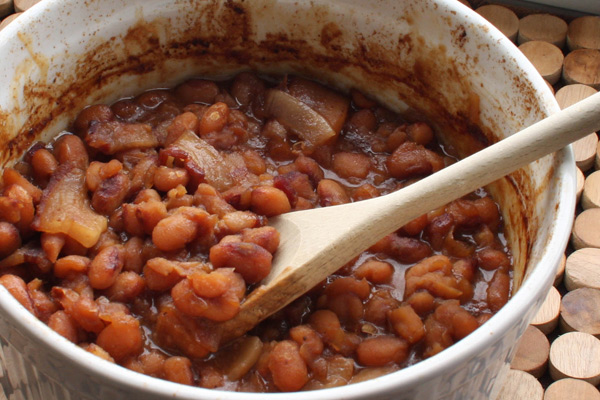 These delicious yellow eye beans are my favorite. They're made the traditional New England way, baked with molasses, salt pork, and onions. Start these a day in advance because the beans have to soak overnight.

Check frequently the last 30 to 60 minutes of cooking time. You'll want the beans soft enough to thicken the juices, but you don't want them to be too mushy.
Prep Time: 15 minutes
Cook Time: 3 hours
Total Time: 3 hours 15 minutes
Instructions:
Pick the beans over and rinse. Put in a bowl or medium saucepan and cover with 4 cups of water. Cover and let stand overnight.
Bring the beans to a simmer and simmer for 2 minutes.
Heat oven to 325 F.
Using a colander, drain liquids into a bowl. Set beans aside.
Add the brown sugar, molasses, mustard, pepper, and salt to the liquids.
In a 2-quart covered casserole, layer the beans with the onions, diced bacon, and salt pork.
Cover tightly and bake for 3 hours, or until beans are tender, stirring occasionally. Uncover and bake for about 15 to 20 minutes longer, to thicken liquids.
Serves 6
Site Search