Turkey Meatballs
by
, Updated April 25, 2017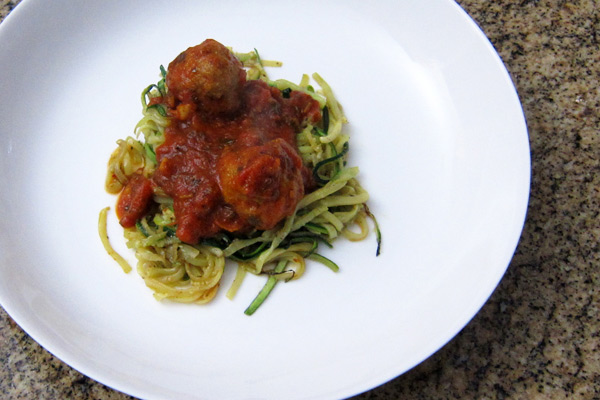 These turkey meatballs are simple to make and cook quickly in the oven. Serve these turkey meatballs with a simple stroganoff sauce and noodles, or serve with spaghetti and your favorite sauce for an easy, delicious family meal. I used the bulk "Stove Top" brand of stuffing crumbs in these.
Prep Time: 8
Cook Time: 35 to 45 40 minutes
Total Time: 48 minutes
Ingredients:
Instructions:
Combine the ground turkey with stuffing crumbs, milk, and egg. Shape into 1- to 1 1/2-inch meatballs. Roll in the fine dry bread crumbs and place on a cooling rack set in a large baking pan or roasting pan.
Bake for 35 to 45 minutes, depending on size of the turkey meatballs.
Serve with a simple stroganoff sauce and noodles or marinara with spaghetti.
Serves 4

Calories per serving:

290

More Recipes

Turkey Burgers with Cranberry Sauce Turkey Meatloaf
Turkey Chili Recipe

Site Search