Almond Shortbread
by
, Updated April 25, 2017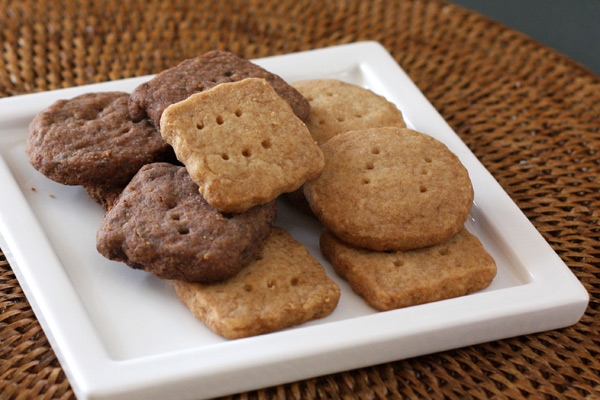 Buttery shortbread is flavored with almond extract. Color the dough or decorate the finished cookies as desired, depending on the season or the holiday.
Prep Time: 10 minutes
Cook Time: 25 minutes
Total Time: 35 minutes
Ingredients:
Instructions:
In a large bowl with electric mixer, beat the butter with the 1/2 cup sugar, almond extract, and food coloring until light and fluffy.
Divide the dough into two portions and refrigerate until thoroughly chilled, about 2 hours.
Heat oven to 300 F.
Roll a portion of the dough out with a rolling pin to about 1/2-inch thickness. Cut out with round or square cookie cutters. Prick cookies lightly with a fork and arrange about 1 inch apart on ungreased cookie sheets.
Bake for about 25 to 30 minutes, or until lightly browned around the edges. Roll the shortbread cookies in sugar while still warm then let cool on racks.
Makes about 3 dozen cookies

Calories per serving:

94
Site Search