Chocolate Pound Cake
by
, Updated April 25, 2017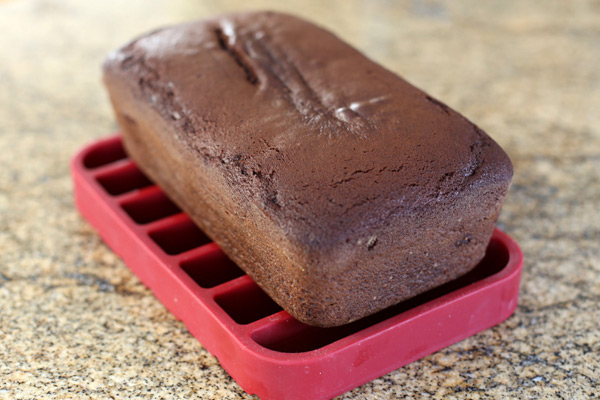 This is just the right size, a half-pound sour cream chocolate cake made in a loaf pan.
Prep Time: 10 minutes
Cook Time: 1 hour
Total Time: 1 hour 10 minutes
Ingredients:
Instructions:
In a small bowl, pour the boiling water over the chocolate and let stand for about 15 minutes to cool.
Heat oven to 325 F.
Grease and flour a 9-by-5-by-3-inch loaf pan.
In a bowl or on a square of waxed paper, combine the flour, baking soda, and salt. Set aside.
In a large bowl with an electric mixer, beat the butter with the sugar until light. Beat in eggs, then the vanilla extract until fluffy.
Slowly beat in about 1/3 of the flour with about 1/2 of the sour cream, then another 1/3 of the flour and the remaining sour cream. Beat in the remaining flour mixture until blended, then beat in the cooled chocolate mixture just until blended.
Pour the batter into the prepared baking pan and bake for about 60 to 65 minutes, or until a wooden pick or cake tester comes out clean when inserted in the middle of the cake.
Cool in the pan on a rack for 15 minutes.
Remove the cake from the pan to cool completely. Frost or dust with powdered sugar.
Site Search