Independence Day Potato Salad
by
, Updated April 23, 2017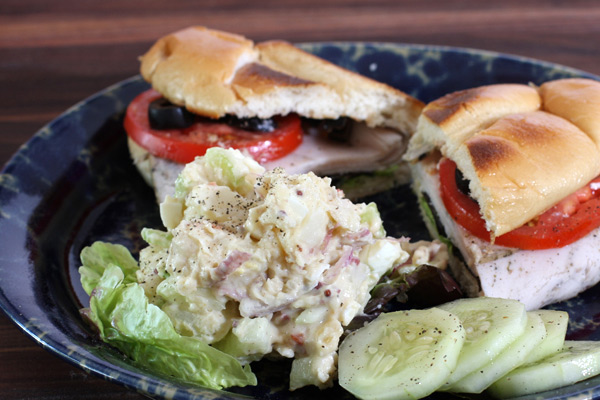 This is a delicious potato salad for any occasion. Make it for a picnic or cookout or take it along to a potluck supper.
Prep Time: 18 minutes
Cook Time: 18 minutes
Total Time: 36 minutes
Ingredients:
Instructions:
Cook the potatoes in boiling salted water until tender; cool, peel, and thinly slice the potatoes.
In a large bowl combine the potatoes, eggs, celery, onion, picke, olives, and relish; toss gently to blend ingredients. Sprinkle with the salt and pepper and gently fold in the mayonnaise or salad dressing; add more as needed.
Chill thoroughly. Serve on fresh salad greens.
Serves 6

Calories per serving:

264


Fat per serving:

12.1g




Hot German Potato Salad
Mom's Potato Salad
Site Search