Lentils and Rice
by
, Updated April 23, 2017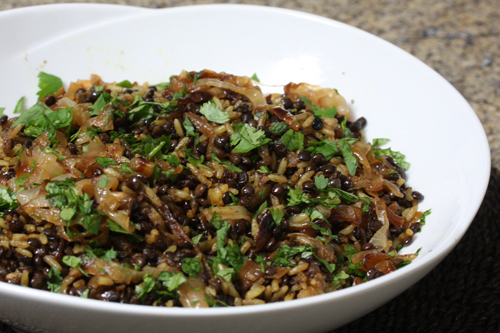 This is a simple but terrific side dish, and you can cut time significantly by using precooked packaged rice. I sprinkle lots of cilantro on this dish, but parsley would also make a great garnish.
Prep Time: 10 minutes
Cook Time: 20 minutes
Total Time: 30 minutes
Ingredients:
Instructions:
In a large skillet, heat olive oil over medium-low heat. Add sliced onion and cook, stirring frequently, until well browned, caramelized.
Stir in cooked lentils and rice.
Season with salt and pepper, to taste.
Garnish with chopped fresh cilantro or parsley, if desired.
Serves 6

Calories per serving:

428


Fat per serving:

8.0g



Site Search