Chicken with Pasta and Cheese
by
, Updated April 23, 2017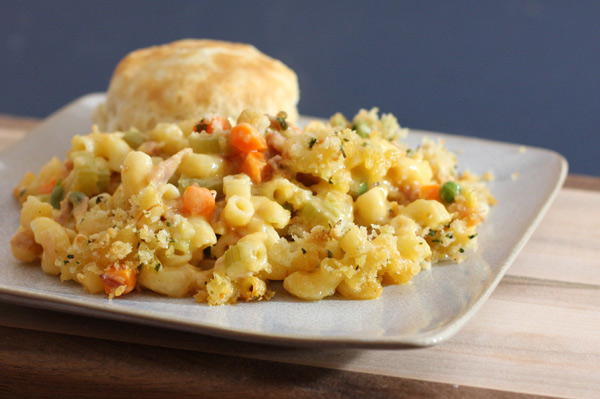 This chicken casserole recipe is easy to make and a great meal for any night of the week. Chicken and vegetables help turn these delicious shells and cheese into a hearty meal for 6.
Prep Time: 18 minutes
Cook Time: 28 minutes
Total Time: 48 minutes
Ingredients:
Instructions:
Heat oven to 350 F.
Lightly grease a 9-inch square baking dish or spray with nonstick cooking spray.
In a large saucepan, heat butter over medium low heat; add green onions and chicken. Cook, stirring constantly, for about 2 minutes.
Add vegetables, pepper, prepared shells and cheese, soup, and cheese. Stir and heat through.
Transfer to the prepared baking dish.
Bake for 25 minutes, or until browned and bubbly.
Serves 6

Calories per serving:

377


Fat per serving:

13.0g



Site Search