Lemon Snowballs
by
, Updated April 23, 2017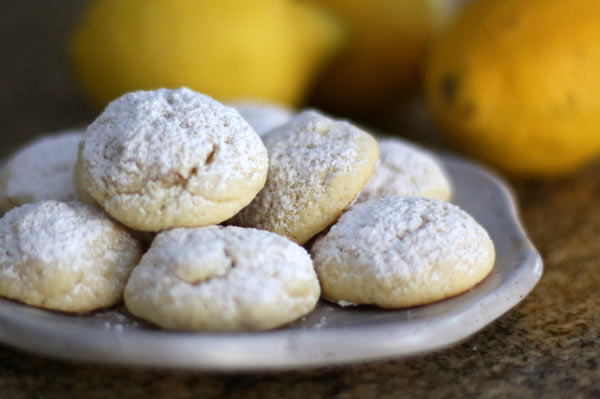 These little buttery cookies are loaded with lemon flavor. These cookies are made with fresh lemon juice and zest, along with chopped pecans and powdered sugar.
Prep Time: 15 minutes
Cook Time: 10 minutes
Total Time: 25 minutes
Ingredients:
Instructions:
Heat the oven to 350 F.
In a mixing bowl with an electric mixer, cream butter, shortening, and sugar until light and fluffy; beat in lemon zest and egg. Stir in lemon juice and water.
Sift together the flour, soda, cream of tartar, and salt. Stir into the first mixture. Stir in chopped pecans, if using.
Flour hands and shape dough into small balls. Place balls about 1 inch apart on ungreased baking sheet.
Bake for about 10 to 15 minutes in the preheated oven. Cookies should be browned on the bottom, but not on top.
Immediately remove hot cookies from the baking sheet; cool slightly and then roll in confectioners' sugar.
Calories per serving:

64


Fat per serving:

3.0g



Site Search