Country Beef Stew
by
, Updated April 23, 2017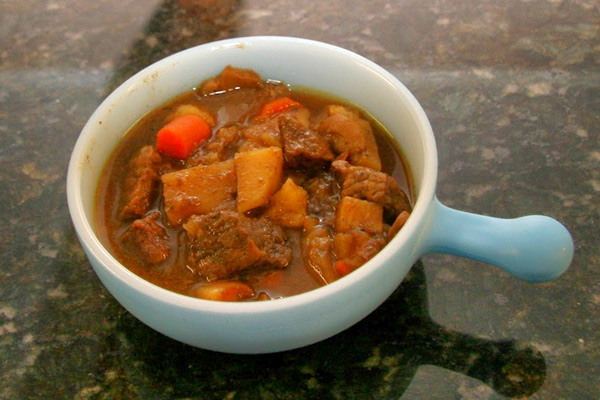 This beef stew includes stew beef, carrots, onions, and herbs and seasonings.
Prep Time: 8 minutes
Cook Time: 2 hours 10 minutes
Total Time: 2 hours 18 minutes
Ingredients:
Instructions:
In a large skillet or Dutch oven, heat oil over medium heat. Add beef and brown well on all sides. Add salt, bay leaf, and thyme, along with the condensed beef broth and 3 cups of the water.
Cover and bring to a boil. Reduce heat and simmer for 1 1/2 hours. Add carrots and onions; simmer for about 30 minutes longer, or until vegetables are tender.
Combine cornstarch and remaining 1/4 cup of water; stir until smooth. Stir cornstarch mixture into the stew. Bring to a boil, stirring constantly. Boil for 1 minute.
Serves 6

Calories per serving:

437


Fat per serving:

14.5g



Site Search