Mashed Sweet Potatoes
by
, Updated April 23, 2017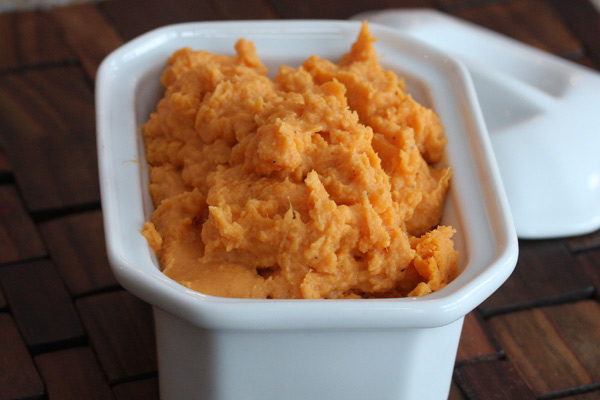 Easy and delicious mashed sweet potatoes with butter, milk, and a little nutmeg.
Prep Time: 5 minutes
Cook Time: 25 minutes
Total Time: 30 minutes
Ingredients:
Instructions:
Boil sweet potatoes in their jackets for 20 to 25 minutes, until tender. Drain, cool slightly, and peel.
Put the potatoes in a bowl and mash well with the butter, salt, and milk. Beat until light and fluffy.
Sprinkle with freshly ground nutmeg before serving.
Serves 6

Calories per serving:

349


Fat per serving:

8.6g



Site Search