Herb Chicken Bake
by
, Updated April 23, 2017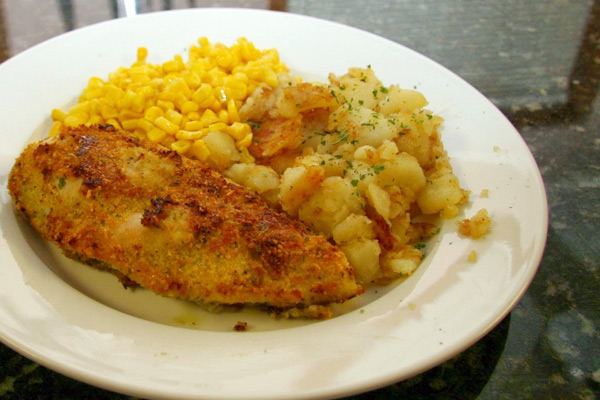 In this easy chicken breast recipe, the chicken is baked with an herb and crumb coating.
Prep Time: 10 minutes
Cook Time: 50 minutes
Total Time: 60 minutes
Ingredients:
Instructions:
Heat the oven to 350 F.
Grease a 9-by-13-by-2-inch baking pan.
In a bowl combine sour cream with the herbs and seasonings. Dip chicken into sour cream mixture, then roll in the crumbs.
Place chicken breasts, skin side down, in the prepared baking pan. Bake for 35 minutes. Turn and bake 15 to 20 minutes longer, until chicken is tender and juices run clear.
Boneless chicken breasts will take less time.
Serves 6

Calories per serving:

399


Fat per serving:

28.1g



Site Search