Custard With Maple Sauce
by
, Updated April 23, 2017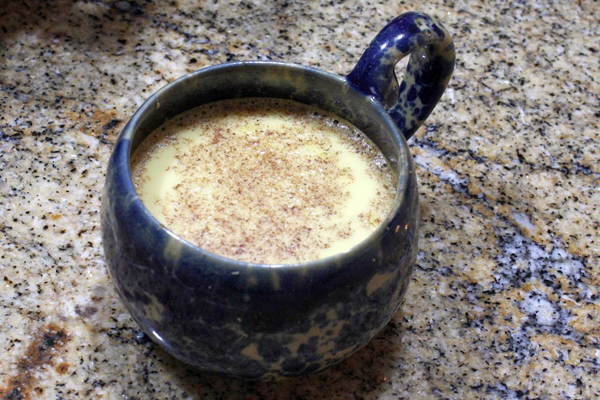 Maple sauce makes this custard extra special.
Prep Time: 10 minutes
Cook Time: 42 minutes
Total Time: 52 minutes
Custard:
Ingredients:
Maple Sauce:
Instructions:
Heat the oven to 350 F.
Combine the eggs, granulated sugar, and 1/8 salt. Slowly add the scalded milk, stirring until well blended. Stir in vanilla.
Pour mixture into custard cups. Place the cups in a pan containing 1/2-inch of very hot water.
Bake for 40 minutes, or until a knife inserted in center comes out clean.
Make maple sauce. In a saucepan, combine the brown sugar, water, 1/8 teaspoon salt, flour, and butter. Cook over medium-low heat until thick, stirring constantly.
Cool and add a few drops of maple flavoring. Serve with custard.
Serves 6

Calories per serving:

217


Fat per serving:

4.4g



Site Search