Jalapeno Cornbread
by
, Updated April 23, 2017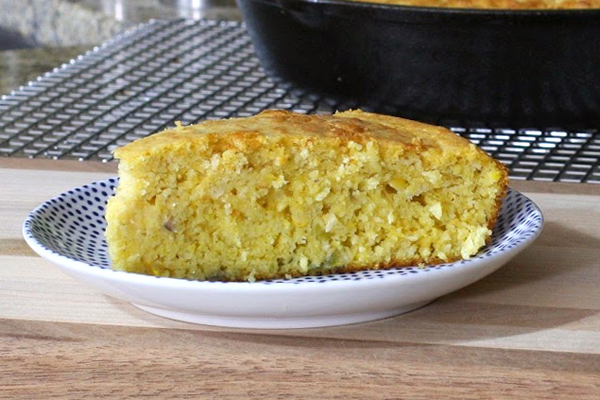 A delicious cornbread with buttermilk and jalapeno peppers, along with cream-style corn and cheese. This cornbread is easy to make and the jalapeno peppers give it a little heat. Serve this tasty cornbread with beans, chili, or greans.
Prep Time: 10 minutes
Cook Time: 45 minutes
Total Time: 55 minutes
Ingredients:
Instructions:
Heat the oven to 375 F.
In a mixing bowl, combine the cornmeal, cheese, baking powder, and salt.
In another bowl, combine remaining ingredients; stir into the dry ingredients just until moistened.
Spoon mixture into a greased 9-inch square baking pan. Bake for 45 to 55 minutes, or until a wooden pick or cake tester inserted in center comes out clean.
Serves 9

Calories per serving:

175


Fat per serving:

10.0g



Site Search