Broiled Skirt Steak and Peppers
by
, Updated April 22, 2017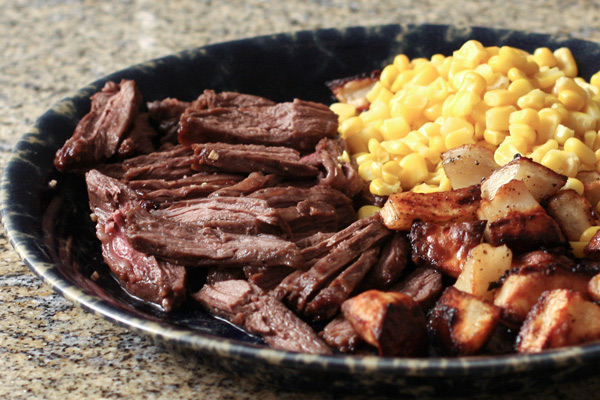 Skirt steak is marinated then cut into strips and threaded onto skewers with onions and peppers. The skewers could be cooked on the grill or under the broiler.
Prep Time: 15 minutes
Cook Time: 15 minutes
Marinate: 2 hours
Total Time: 2 hour 30 minutes
Ingredients:
Instructions:
Put steak in a nonreactive container.
In a bowl, combine vinegar, apple juice, onion, garlic, sage, pepper, coriander, mustard, salt, and olive oil; pour over steak. Turn to coat with the marinade; cover and refrigerate for 2 hours.
Remove steak from marinade and cut into 4 portions. Thread skirt steak, onions, and peppers onto the long skewers, weaving the beef around the vegetables.
Broil 4 inches from heat for 12 to 15 minutes, turning to cook all sides.
If desired, boil marinade then use it to baste the skewers as they cook.
Serves 6

Calories per serving:

507


Fat per serving:

27.9g



Site Search