Cheddar Cheese Bread
by
, Updated April 22, 2017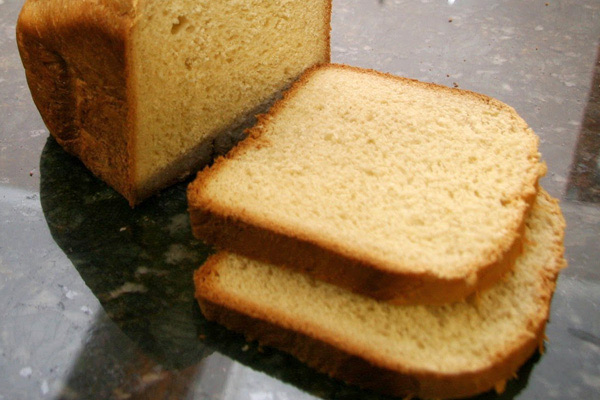 This yeast bread is made with the addition of Cheddar cheese, for a hearty bread. This bread is great with beef stew or soups.
Prep Time: 2 hours 20 minutes
Cook Time: 35 minutes
Total Time: 2 hours 55 minutes
Ingredients:
Instructions:
Heat the oven to 350 F.
Combine sugar, salt, grated cheese, and scalded milk; stir until cheese is melted. If necessary, return to heat and heat just until cheese is melted. Cool cheese mixture to lukewarm.
In a large bowl, dissolve yeast in lukewarm water; stir in lukewarm cheese and milk mixture. Add about half of the flour and beat until smooth. Stir in enough remaining flour to make a stiff dough.
Turn the dough out onto a lightly floured surface and knead until smooth and elastic, adding a little more flour as necessary to keep dough from sticking.
Put the dough in a large buttered bowl; turn to butter both sides or brush more butter on top of dough. Cover with a clean dish cloth and let rise in a warm, draft-free place until doubled in bulk, about 1 hour.
Turn dough out onto lightly floured surface; divide in two equal portions. Knead each portion lightly and shape into two loaves. Place in greased 9-by-5-by-3-inch loaf pans; cover with cloth and let rise again for about 1 hour, until doubled in bulk.
Bake for 35 minutes.
When done, loaf will sound hollow when lightly tapped.
Site Search