Cherry Upside-Down Cake
by
, Updated April 22, 2017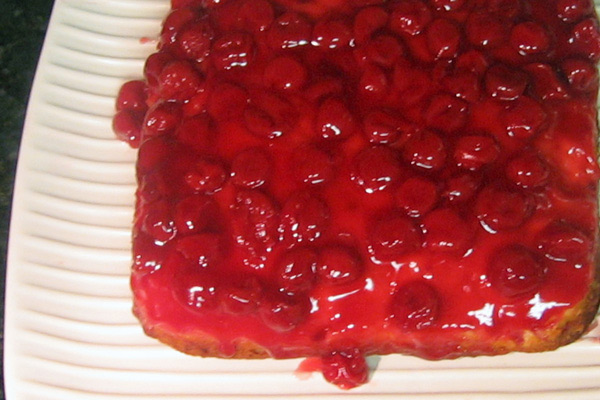 This is a delicious upside-down cake, made with canned tart cherries. The cake is made with orange juice and bran cereal.
Prep Time: 15 minutes
Cook Time: 40 minutes
Total Time: 55 minutes
Ingredients:
Instructions:
Heat the oven to 375 F.
In a saucepan, combine 2/3 cup sugar, cornstarch, and cherry syrup, cook until clear and thickened; add cherries then pour into a buttered 8-inch square pan.
Cream butter and 1/2 cup sugar; add egg and beat well. Add bran and orange peel.
Sift together the flour, salt, baking powder, and baking soda. Alternately add sifted dry ingredients and liquids.
Pour batter into the pan over cherries.
Bake for 35 to 45 minutes, or until a wooden pick or cake tester inserted in center comes out clean.
Site Search