Hamburger Pie
by
, Updated April 22, 2017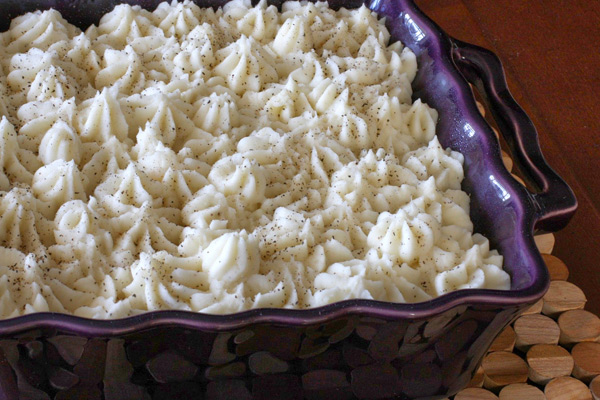 This easy ground beef pie is made with potatoes, tomato soup, and green beans.
Prep Time: 15 minutes
Cook Time: 40 minutes
Total Time: 55 minutes
Ingredients:
Instructions:
Heat the oven to 350 F.
Heat oil and butter in a skillet over medium heat; cook chopped onion until tender and browned. Add meat and seasonings; brown, stirring to break up. Drain off excess fat.
Stir beans and soup into the meat mixture; transfer to a greased 9-inch square baking dish.
Mash the potatoes with the 1/2 cup milk and the beaten egg, along with 1/2 teaspoon salt and the pepper.
Spoon potatoes in mounds (or pipe the potatoes with a decorative tip) over the beef mixture.
Bake for 30 minutes.
Serves 4

Calories per serving:

519
Site Search