Creamy Scalloped Potatoes
by
, Updated April 22, 2017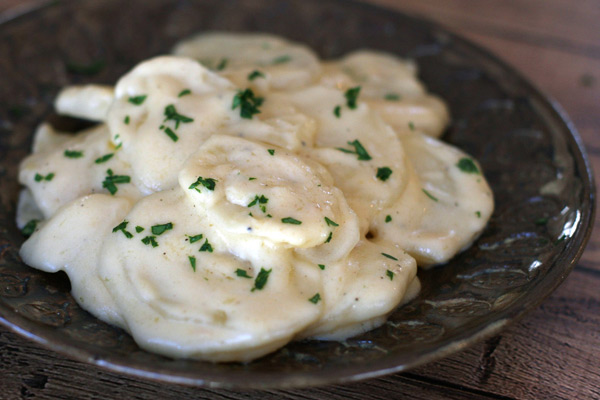 These easy, basic scalloped potatoes are always a favorite. Feel free to top with a little cheese near the end of the baking time, or rub a little garlic over the baking dish before buttering and adding the potatoes.
Prep Time: 15 minutes
Cook Time: 50 minutes
Total Time: 1 hour 5 minutes
Ingredients:
Instructions:
Heat the oven to 400 F.
Place a layer of potatoes in a buttered baking dish; sprinkle with flour, salt, and bits of butter.
Repeat until all potatoes are used.
Bake uncovered for 20 minutes.
Heat milk; add to hot potatoes and bake 30 minutes longer, until potatoes are tender.
Serves 4

Calories per serving:

206
Site Search