Beef and Cheese Lasagna
by
, Updated April 22, 2017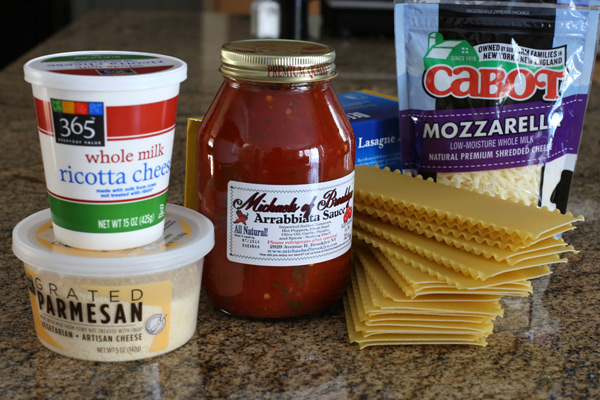 This basic lasagna is made with an easy ground beef sauce and ricotta and mozzarella filling and Parmesan topping.
Prep Time: 25 minutes
Cook Time: 1 hour 35 minutes
Total Time: 2 hours
Ingredients:
Instructions:
Heat the oven to 350 F.
Chop onions and garlic.
Heat the oil in skillet; add onions, garlic, and ground beef. Mix together, breaking up beef, and cook until beef is lightly browned. Pour off excess fat.
To the skillet, add tomatoes, tomato sauce, oregano, salt, and pepper. Simmer for about 45 minutes, stirring occasionally, until some of the liquid has evaporated and mixture is thickened to sauce consistency.
Meanwhile, cook lasagna in boiling salted water following package directions. Cook until tender; drain thoroughly and rinse with cold water until cool enough to handle.
In a large baking pan (9-by-13-by-2-inch) spread one-third of the sauce in the bottom. Cover with a layer of lasagna, using about half of the noodles. Spread with half of the ricotta cheese, then top that with about one-third of the mozzarella slices; sprinkle with Parmesan cheese. Repeat with the next layer then top with remaining one-third of sauce.
Bake for 25 to 30 minutes, or until hot and bubbly. Top with remaining cheese about halfway through baking. Cut in squares to serve.
Serves 8 to 10

Calories per serving, based on 8 servings:

711
Site Search