Old-Fashioned Strawberry Shortcake
by
, Updated April 21, 2017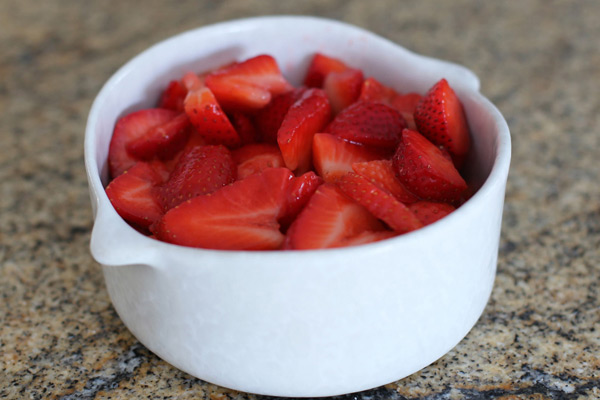 This strawberry shortcake recipe comes from a 1937 clipping. Serve this delicious dessert with sweetened whipped cream or frozen thawed whipped topping and garnish with whole or halved fresh strawberries.
Prep Time: 20 minutes
Cook Time: 25 minutes
Total Time: 45 minutes
Ingredients:
Instructions:
Heat the oven to 425 F.
Grease 11-by-8-inch baking pan.
Sift together flour, salt, baking powder, and sugar; cut in shortening until mixture resembles coarse crumbs. Stir in milk and egg. Mix lightly. Divide dough in half; roll each piece out to fit into the prepared baking pan.
Place 1 portion of rolled out dough in the greased pan; brush with melted butter.
Place the remaining portion of rolled out dough onto the first one and brush with more melted butter. Bake at 425 F until browned, about 25 minutes. Let cool then cut into 8 serving pieces.
For each shortcake, split the cake portion and spread sweetened, slightly crushed strawberries between and on top of split cake.
Serve with whipped cream.
*If using fresh strawberries, hull, clean, and slice a pint of strawberries, then toss with 1/4 cup to 1/2 cup of granulated sugar and let stand while shortcakes are baking.

Serves 8

Calories per serving:

328
Site Search