Golden Hash Brown Potatoes
by
, Updated April 21, 2017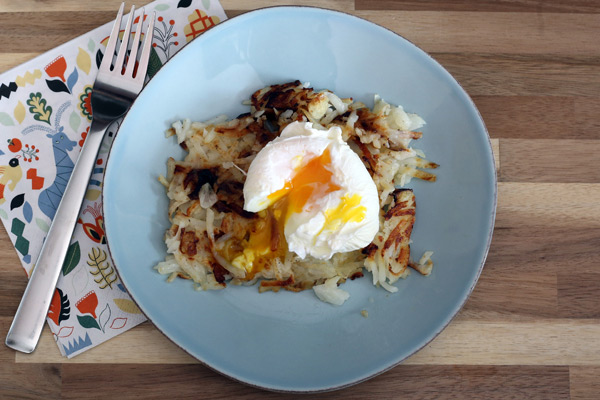 These basic hash browns are homemade, with potatoes, butter, onion, and seasonings. Even if your potatoes don't stick together neatly for turning, they will still taste great!
Prep Time: 10 minutes
Cook Time: 30 minutes
Total Time: 40 minutes
Ingredients:
Instructions:
Shred potatoes using a medium shredder to make 3 cups.
In a heavy skillet, melt butter over medium heat. Add onion and cook until translucent, about 5 minutes. Add potatoes and stir to blend; press down firmly. Cook over low heat for 25 to 30 minutes, until potatoes are crisp and brown on the bottom.
Cut through potatoes from the edge of the pan to center. Carefully run a spatula under cut sections, flipping over one section at a time. Continue cooking until browned.
Run spatula under potatoes, loosening them from the skillet.
Turn out onto platter.
Sprinkle with salt and pepper.
Serves 4

Calories per serving:

315
Site Search