Shrimp and Chicken Jambalaya with Ham
by
, Updated April 21, 2017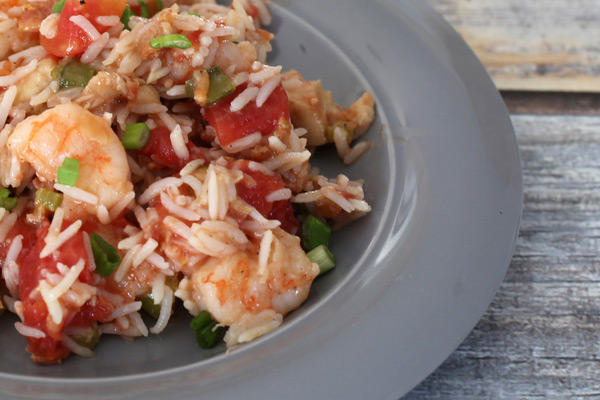 This jambalaya recipe is made with shrimp, chicken, rice, and ham, along with tomatoes, peppers, and onions. A delicious jambalaya recipe with loads of flavor.
Prep Time: 15 minutes
Cook Time: 1 hour 5 minutes
Total Time: 1 hour 20 minutes
Ingredients:
Instructions:
Heat the oven to 350 F.
In a Dutch oven, heat oil. Add onions, green peppers, and garlic; saute until vegetables are tender, about 5 minutes. Stir occasionally.
Stir in ham, tomatoes, rice, chicken broth, salt, thyme, cayenne, and bay leaf. Cover and bake for 45 to 50 minutes, or until rice is tender.
Add shrimp. Cover and bake 10 minutes longer, until shrimp is cooked through and tender.
Serves 4

Calories per serving:

456
Site Search