Maple Glazed Squash Rings
by
, Updated April 21, 2017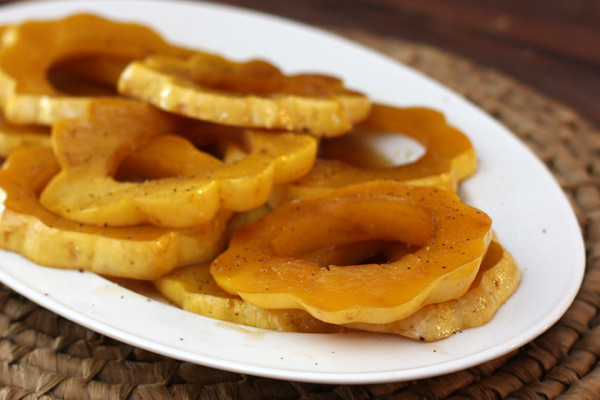 These acorn squash rings are baked and glazed with a mixture of maple syrup, butter, and spices.
Prep Time: 10 minutes
Cook Time: 55 minutes
Total Time: 1 hour 5 minutes
Ingredients:
Instructions:
Heat the oven to 350 F.
Slice squash into 1-inch thick rings, discarding seeds. Arrange in shallow baking pan. Season with salt and pepper.
Bake, covered, for 35 to 45 minutes, or until just tender.
Meanwhile, in a medium saucepan, combine brown sugar, cornstarch, cinnamon, and nutmeg. Stir in apple cider. Cook, stirring constantly, until thickened and bubbly. Stir raisins, if using, along with butter and maple flavor into the sauce.
Spoon the sauce over squash and continue baking, uncovered, for 15 to 20 minutes, or until squash is tender.
Serves 4

Calories per serving:

161
Site Search