Beef and Noodle Casserole
by
, Updated April 21, 2017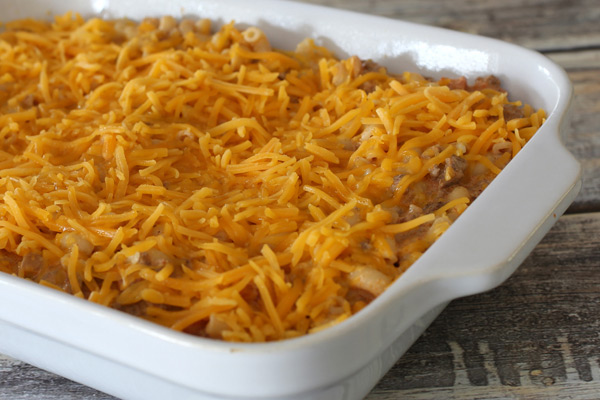 This satisfying family casserole is a one dish meal made with noodles, ground beef, mushrooms, cheese, and other ingredients and seasonings.
Prep Time: 15 minutes
Cook Time: 45 minutes
Total Time: 60 minutes
Ingredients:
Instructions:
Cook the noodles following package directions for firm noodles; drain.
Heat the oven to 400 F.
Grease a 2 1/2-quart baking dish.
Brown beef in a large skillet over medium heat, stirring to break up meat. Drain off fat.
Add drained beef to the cooked drained noodles; set aside.
In the same skillet, saute onion, celery, and garlic in melted butter until tender, about 6 to 8 minutes. Add to the beef and noodle mixture. Stir in corn, soup, mushrooms, milk, salt, and pepper. Blend well.
Turn mixture into the prepared baking dish and sprinkle with the cheese.
Bake uncovered for 25 to 30 minutes or until hot and bubbly.
Serves 6

Calories per serving:

544
Site Search