Martina's Crockpot Chili
by
, Updated April 20, 2017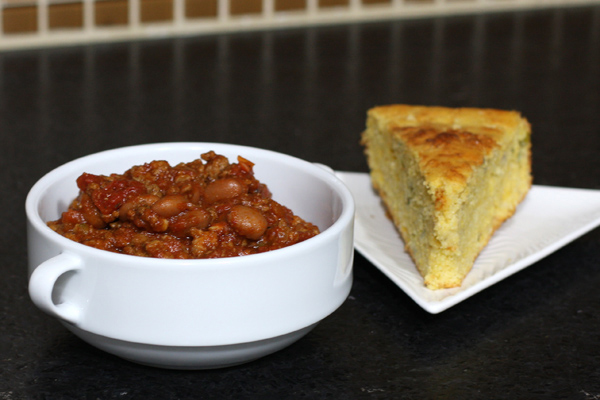 This delicious chili is made with ground beef, chili seasonings, tomatoes, plain and stewed, beans, and other ingredients.
Prep Time: 15 minutes
Cook Time: 3 hours
Total Time: 3 hours 15 minutes
Ingredients:
Instructions:
In a large skillet over medium heat, brown the ground beef with half of chopped onion, half of the bell peppers, salt and pepper to taste.
Drain and put in crockpot or leave in large pot on stove. Add the remaining onions and peppers along with tomatoes, beans, and tomato paste. Taste and add salt and pepper, as needed.
If cooking on stove in large pot cook 3 to 4 hrs.
If cooking in crockpot, cook on low for 6 to 8 hrs.
Serve in bowls with a garnish of shredded cheese, as desired. Serve with corn bread or saltines on the side.
Serves 6 to 8.

This recipe favorite was shared by Martina Copeland.

Calories per serving: 520
Site Search