Heather's Salsa Chicken
by
, Updated April 20, 2017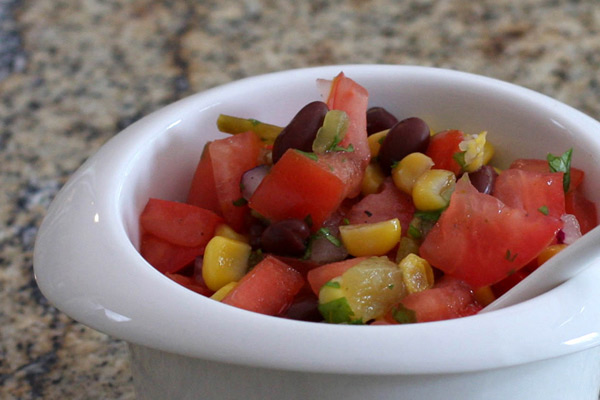 This easy chicken breast recipe has only 5 ingredients: chicken breasts, salsa, corn, bell pepper, and rice or tortilla chips.
Prep Time: 5 minutes
Cook Time: 45 minutes
Total Time: 50 minutes
Ingredients:
Instructions:
Preheat oven to 350 F.
Cut chicken into 1/2 inch cubes; arrange chicken in baking pan then pour salsa over chicken.
Add green pepper and corn; cover with foil and bake for about 45 minutes or until peppers are tender.
Serve over cooked rice or torilla chips.
Thanks to Heather for sharing this recipe favorite.
Serves 4

Calories per serving:

434
Site Search