Beef Stroganoff
by
, Updated April 20, 2017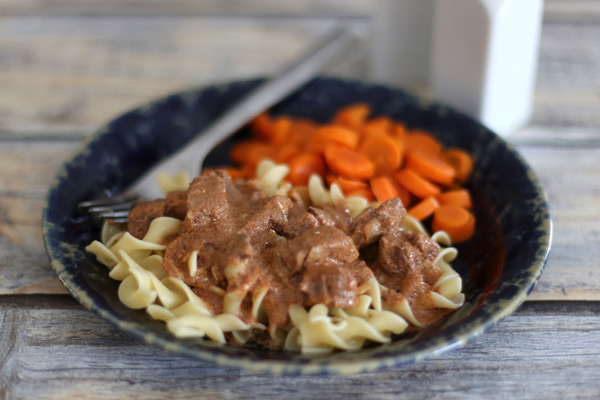 This flavorful beef stroganoff is made with round steak, mushrooms, beef broth, and other ingredients. Serve this beef stroganoff with hot, lightly buttered noodles for a delicious family meal.
Prep Time: 20 minutes
Cook Time: 1 hour 30 minutes
Total Time: 1 hour 50 minutes
Instructions:
Combine flour, salt and pepper.
Trim beef then cut in strips about 1 1/2 inches in length and 1/2 inch in width. Coat beef strips with flour mixture.
Melt butter in heavy skillet; brown beef on all sides. Add onions and garlic.
Dissolve bouillon cube in water; add to beef. Add liquid from mushrooms, Worcestershire sauce, and ketchup. Cover and simmer for about 1 1/2 hours, or until meat is tender. Add mushrooms.
Just before serving, combine vinegar with evaporated milk and stir into broth. Heat through, but do not boil.
Serve with hot rice or noodles, and top with chopped parsley, if desired.
Serves 6

Calories per serving:

351
Site Search