Date Gingerbread
by
, Updated April 20, 2017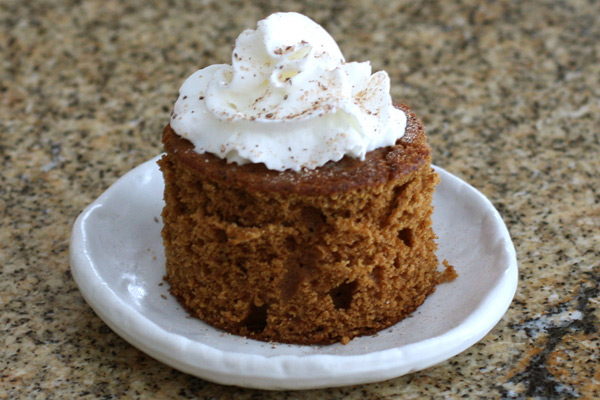 This old fashioned gingerbread is a molasses spice cake. Top this gingerbread with a big dollop of fresh whipped cream or frozen thawed whipped topping, and sprinkle that with a little cinnamon sugar. I like it warm with a scoop of ice cream!
Prep Time: 12 minutes
Cook Time: 30 minutes
Total Time: 42 minutes
Instructions:
Heat the oven to 350 F.
In mixing bowl with electric mixer, cream butter until light and fluffy.
Sift flour with salt, soda, and spices; add to creamed butter.
In a separate bowl, combine evaporated milk, water, vinegar, and molasses. Add half of the liquid to the butter mixture; beat on low speed until well blended. Stir in remaining liquid then fold in dates.
Pour into a buttered and floured 9-inch square pan.
Bake for 30 minutes, or until a wooden pick or cake tester inserted in center comes out clean.
Serve warm with whipped cream or lemon sauce, if desired.
Whipped Cream Topping
Site Search