Corn Chowder with Cheese
by
, Updated April 19, 2018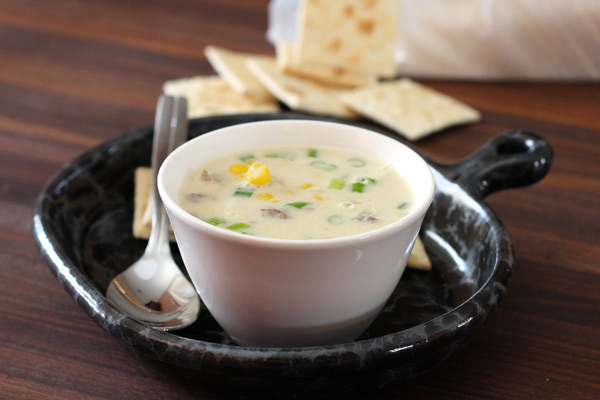 This is a basic Cheddar corn chowder, made with potatoes and other vegetables, corn, Cheddar cheese, and milk.
Prep Time: 15 minutes
Cook Time: 20 minutes
Total Time: 35 minutes
Instructions:
Cook potatoes, carrots, celery, and chopped onion in boiling salted water for 10 to 15 minutes, or until tender. Set aside, and do not drain.
Meanwhile, melt butter in a large saucepan; stir green onions and cook for 1 minute. Stir in flour and pepper. Continue to cook and stir for 1 minute. Gradually stir in milk; cook, stirring constantly, until thickened. Stir in cheese and corn. Heat, stirring, until cheese is melted.
Add reserved vegetables with liquid; heat through.



Serves 6

Calories per serving:

422
Site Search