Quick Chicken Spaghetti
by
, Updated April 19, 2018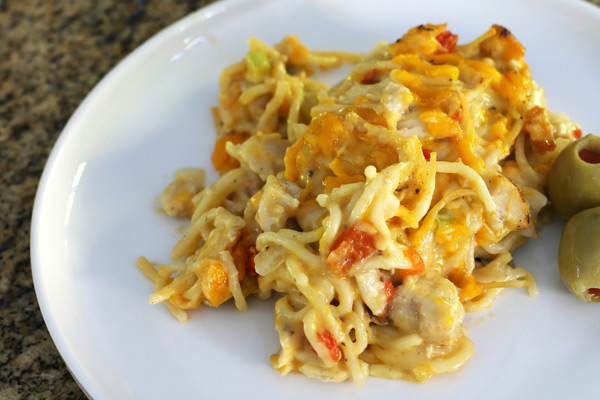 This chicken spaghetti is made with cooked spaghetti, cream soups, cooked chicken, sour cream, and cheese.
Prep Time: 10 minutes
Cook Time: 30 minutes
Total Time: 40 minutes
Instructions:
Heat the oven to 350 F.
Grease a 2 1/2-quart baking dish.
Cook the spaghetti following package directions; drain well.
In a large saucepan over low heat, melt butter.
Add the condensed soups and mushrooms. Stir until well blended. Remove from heat; add the pimiento, chicken, drained spaghetti, and sour cream.
Turn mixture into the prepared baking dish. Sprinkle with Parmesan cheese.
Bake, uncovered, for 30 to 35 minutes.
Serves 6

Calories per serving:

488
Site Search