Scalloped Cabbage
by
, Updated April 18, 2018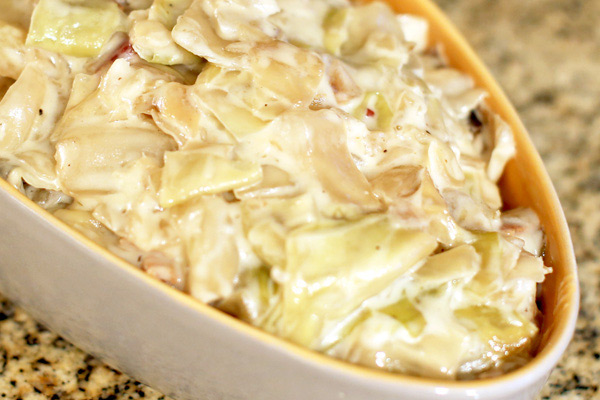 this is a great way to enjoy cabbage, with a delicious seasoned white sauce and buttery bread crumb topping.
Prep Time: 10 minutes
Cook Time: 25 minutes
Total Time: 35 minutes
Basic White Sauce
Instructions:
Heat the oven to 400 F.
Place cabbage in buttered baking dish.
Pour white sauce (see below) over cabbage; sprinkle with bread crumbs then dot with butter.
Bake for 20 minutes.
White Sauce
In a saucepan, melt butter over medium-low heat. Add the flour and stir until smooth. Stir in milk and continue cooking, stirring, until thickened. Add the salt, pepper, and nutmeg.
Makes 2 cups of white sauce.
Serves 6

Calories per serving:

214
Site Search