Rhubarb Cobbler
by
, Updated April 18, 2018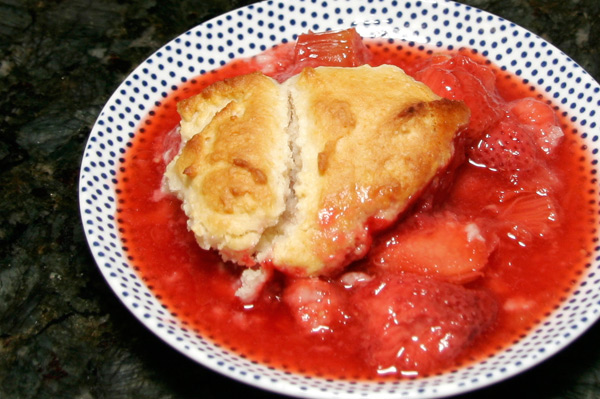 This easy cobbler is a great way to use that wonderful spring and summer rhubarb! Add some sliced fresh strawberries to the cobbler if you have them.
Prep Time: 15 minutes
Cook Time: 30 minutes
Total Time: 45 minutes
Instructions:
Heat the oven to 400 F.
Place rhubarb in a 9-inch round layer cake pan or a 1 1/2-quart baking dish.
Combine sugar, flour, orange rind, orange and lemon juices, and water; pour over the rhubarb.
Put the pan in oven heat for 5 minutes.
Meanwhile, if using biscuit dough, cut out into 2-inch rounds.
Place biscuits over hot rhubarb mixture; lightly brush with evaporated milk or milk.
Mix chopped walnuts with the granulated sugar and cinnamon; sprinkle over biscuits.
Bake for about 30 minutes.
Serve rhubarb cobbler warm. Serve with ice cream, if desired.
Serves 6

Calories per serving:

270
Site Search