Crunchy Fried Chicken
by
, Updated April 17, 2017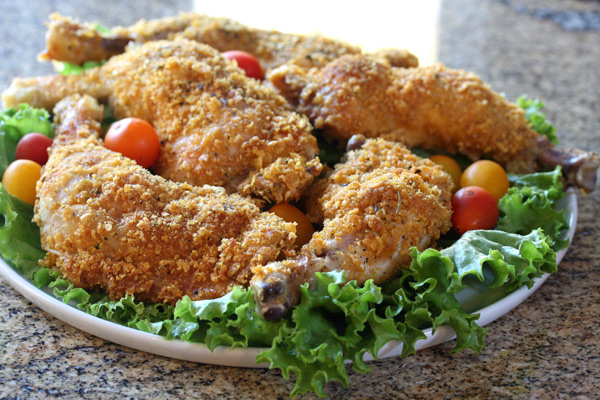 Crushed corn flakes are used to coat the chicken in this fried chicken recipe. Feel free to use chicken leg quarters instead of parts in this recipe.
Prep Time: 15 minutes
Cook Time: 35 minutes
Total Time: 50 minutes
Instructions:
Combine 1/3 cup flour, paprika, salt, and pepper in a food storage bag. Put chicken in bag and toss to coat.
In a bowl, whisk together egg and water. Dip coated chicken in egg and water mixture.
Combine the crushed corn flakes with 1/2 cup flour; roll chicken in the corn flake mixture.
Heat butter in skillet over medium heat; add chicken and brown on all sides.
Lower heat and continue to cook, turning occasionally, for 35 to 40 minutes, or until chicken is tender and juices run clear.
Serves 4

Calories per serving:

634
Site Search