Pork Chop Skillet with Cabbage and Sausages
by
, Updated April 17, 2017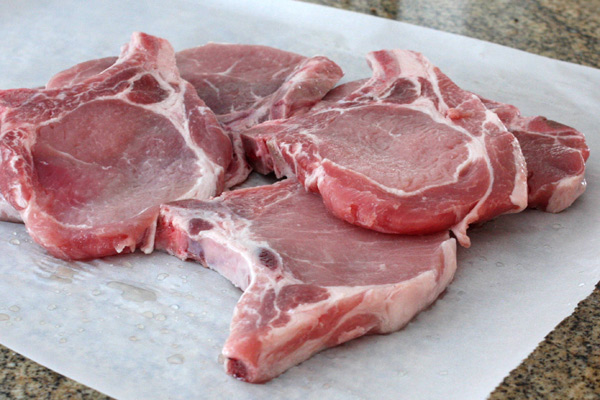 This easy and hearty skillet recipe combines pork chops, Italian sausage, bacon, potatoes, and cabbage.
Prep Time: 15 minutes
Cook Time: 1 hour 20 minutes
Total Time: 1 hour 35 minutes
Instructions:
Combine salt, pepper, garlic powder, and flour in a food storage bag; add chops and toss to coat well.
In a large skillet, brown the sausages and bacon over medium-high heat. Remove from skillet with slotted spoon. Pour off all but 1 tablespoon of pan drippings.
Add onion and green pepper to the skillet and cook until lightly browned, about 5 minutes.
Add pork chops; brown on all sides.
Return sausages and bacon to skillet. Add wine, bay leaf, and thyme. Bring mixture to a boil. Reduce heat to medium low, cover, and simmer for 35 minutes.
Add potatoes and cabbage.
Cover and simmer 20 to 25 minutes longer.
Serves 4

Calories per serving:

890
Site Search